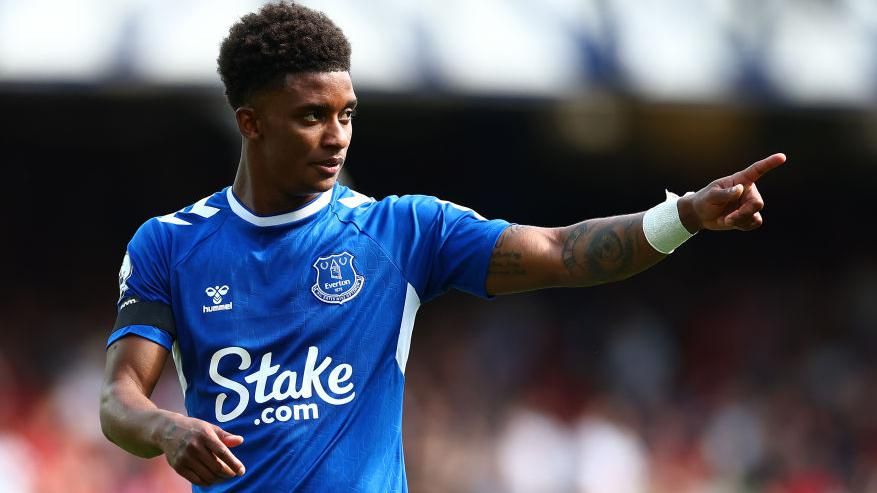 In a whirlwind of transfer activity, the Saudi Pro League has witnessed a seismic shift as Al-Shabab, the Saudi powerhouse, reportedly inches closer to securing a remarkable deal. The spotlight has turned to Everton's dynamic forward, Demarai Gray, as speculation ripples through the football community regarding an imminent move to the Saudi club. With the potential to reshape the league dynamics, this development is set to captivate fans and pundits alike.
Recent headlines have been ablaze with whispers of a significant verbal agreement that has been struck between Al-Shabab and Everton. According to the renowned transfer aficionado Fabrizio Romano, a verbal agreement in principle has been achieved, indicating a substantial breakthrough in negotiations. This tantalizing news marks a significant turning point, but the final verdict still hangs in the balance, as Gray's decision remains pending.
The intrigue deepens as reports shed light on Al-Shabab's meticulous strategy. While alternative plans involving players like Percy Tau have been considered, the Saudi club has opted to take a different avenue. Their sights are firmly set on a Premier League winger, signaling their ambitious intent to bolster their squad with a player of Gray's caliber.
Everton's Demarai Gray, a seasoned 27-year-old, has been a prominent figure on the football scene. The start of the Premier League season saw him sidelined due to injury, but this has not dampened his allure. Gray's standout performances for Jamaica during the summer, leading his nation to the Gold Cup final, garnered immense attention. His journey through the ranks, starting with Birmingham's academy and encompassing stints at Leicester City and Bayer Leverkusen, culminated in his move to Everton in 2021. Notably, Gray was an integral part of Leicester City's historic Premier League triumph in 2016, adding to his impressive resume.
This impending transfer holds significant implications for both Al-Shabab and Everton. For Al-Shabab, a club that has experienced a challenging start to the season, this acquisition could mark a turning point. Hovering at the 13th spot on the league table with only one point from their initial two games, the signing of a talent like Gray could infuse renewed energy into their campaign.
On the other side of the spectrum, Everton's considerations to part ways with Gray raise questions about the dynamics within the squad. His absence from their opening Premier League matches coupled with the allure of Saudi Pro League football leaves fans intrigued about the potential reconfigurations that may follow.
As the suspense heightens and negotiations unfold, one crucial aspect remains in the shadows: Gray's personal terms. The outcome of these deliberations will ultimately dictate whether this electrifying deal comes to fruition.
In a league characterized by its dynamism and unpredictable nature, the impending move of Demarai Gray from Everton to Al-Shabab adds a layer of excitement and curiosity. The football fraternity eagerly awaits the final verdict of this transfer saga, poised to witness the impact of Gray's potential migration on two distinct football ecosystems.